A cutting-edge project execution platform powered by AI
Foresight works with your existing schedule data to deliver insights, recommendations, and collaboration tools that improve planning, execution, and risk management.
Book a demo to find out how Foresight can help you mitigate risk and accelerate delivery.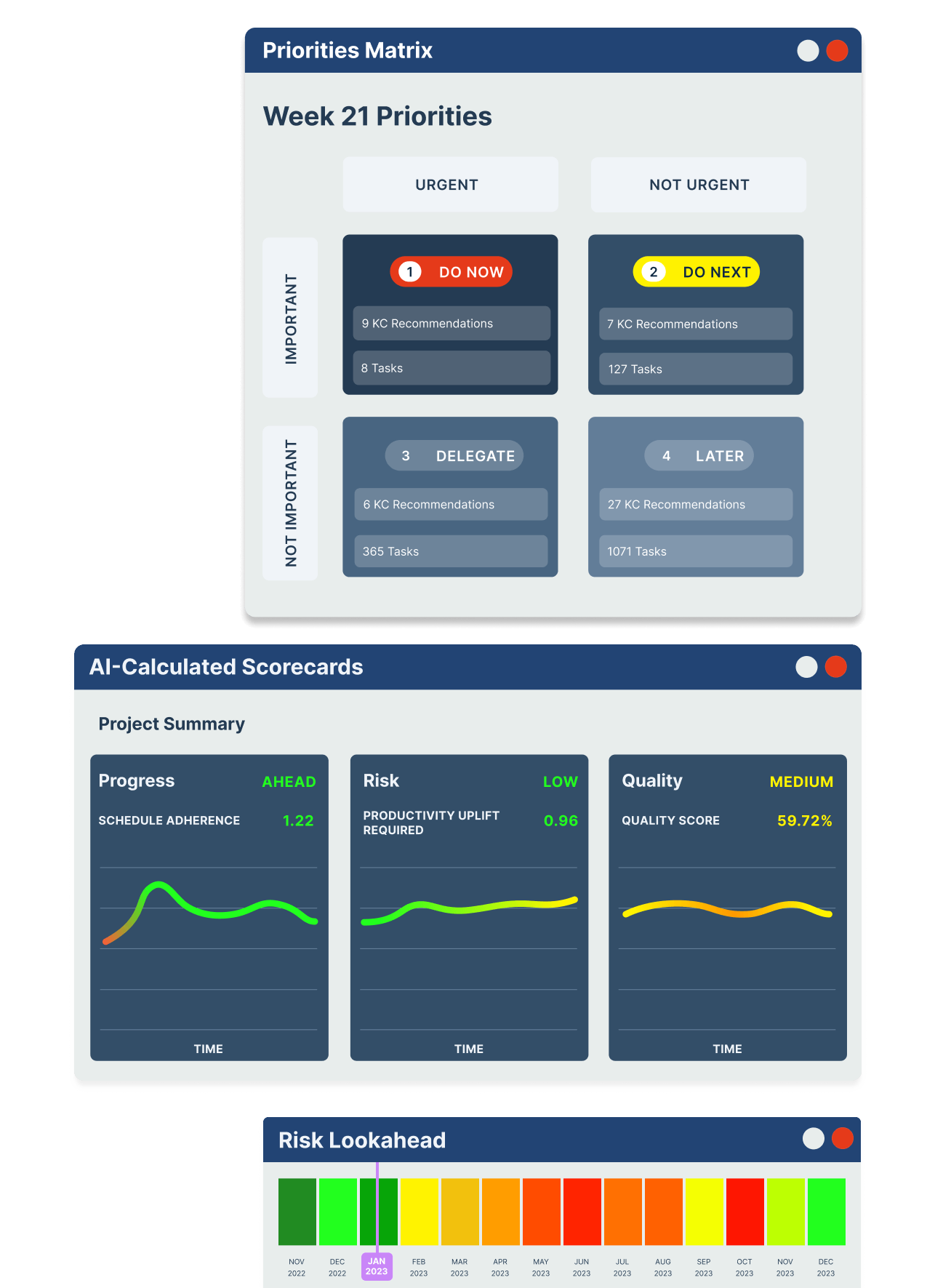 Transform Your Program Management

See what you need to accomplish in the next day, week, or month to keep your project on track.
Visibility & Collaboration

Align your team with a collaborative, cloud-based schedule. Zoom out or drill down into activities at the task and user level.

Automate reporting and track project progress in real-time. Take action with intelligent workflows and recommendations.
How It Works.
Foresight's cloud-based platform is easy to use.
Upload your entire portfolio of Primavera P6, MS-Project, and other schedule files to Foresight.
Using a predictive algorithm trained on data from over 16,000 real-world projects, Foresight determines your schedule quality, at-risk activities, and more.
Foresight's collaborative, intelligent tools help you identify your daily priorities, assign and track tasks, and implement delay recovery plans with a click.
Foresight Drives Measurable Results
30%
Monthly hours saved in team meetings
90%
Of users report better visibility of project risks and priorities
90%
Of users report higher confidence in schedule predictability
10x
Increase in run rates
50%
Increase in schedule quality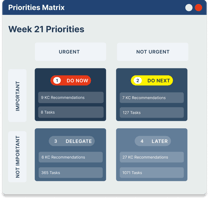 Foresight automatically sorts and prioritizes your project activities.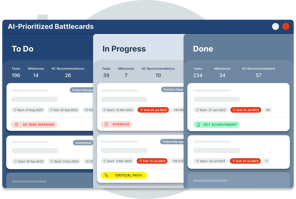 Comment, share, tag, and track every activity with Battlecards.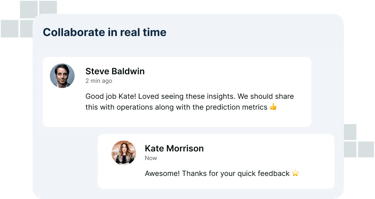 View high-level progress and trends for your entire portfolio.
"If we had Foresight at the very beginning, we could have saved a year and over 1 billion pounds."