Case Study:




Leading Public Cloud Provider Accelerates Data Centre Delivery By 10%
Learn how a global tech giant streamlined its scheduling technology and avoided billions in delay-related costs with Foresight

.

Facing shareholder pressure to deliver dozens of new data centres, this public cloud provider needed a scheduling tool that could help it overcome risk, increase productivity, and uncover critical insights to accelerate delivery. The stakes were high, with each day of delay costing $1.4M.

To achieve its goals, our client implemented Foresight with the following aims:
Build faster and hit their 16-month delivery targets

Eliminate delays and disruptive schedule compression measures

Consolidate their sprawling internal and external supply ecosystem tools

Streamline commissioning and "last mile" operations
With the help of Foresight, our client saw a 10% increase in speed of delivery for its data centres. To learn how they did it, fill out the form to download the full case study!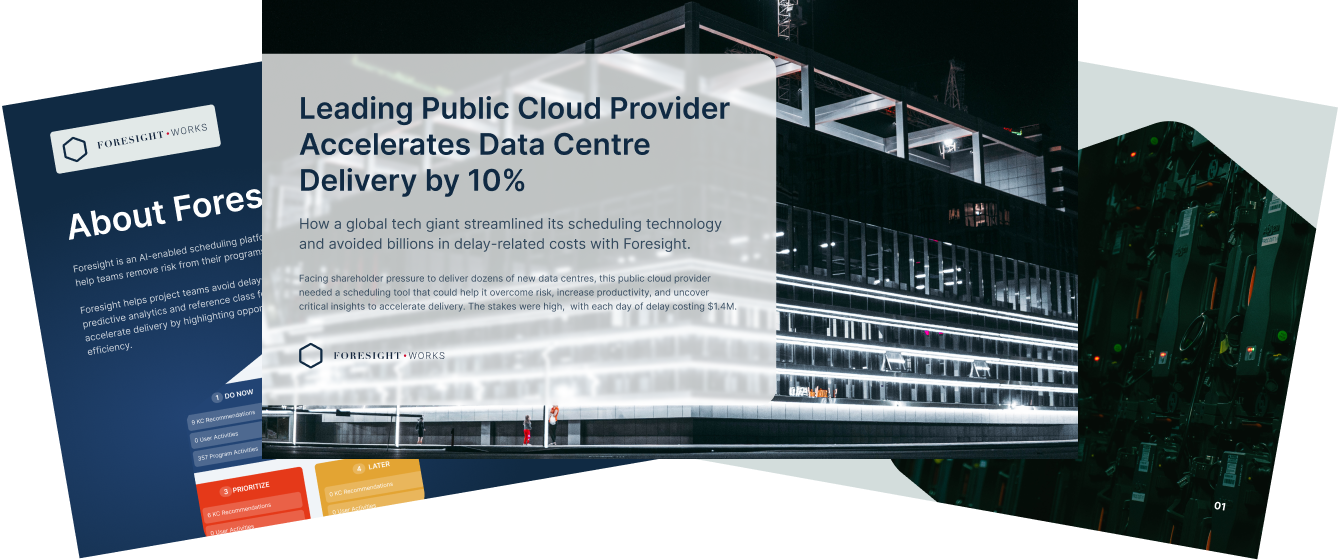 Fill out the form to download your free copy!